Mother dies, 6-year-old boy missing in Merrimack River
NEWBURYPORT – A six-year-old boy is missing and his mother is dead after an incident in the Merrimack River in Newburyport Thursday night. The boy who is missing was believed to be fishing on Deer Island with his family. 
Amesbury Fire received a report shortly after 7 p.m. that a mother, father, and their four children were fishing when two children went into the river.
The mother went in to get the children and a nearby fishing boat responded. The mother was able to help her 7-year-old daughter onto the boat but was not able get herself up. The mother went underwater and did not resurface. 
Rescuers later brought her out of the water. She was not responsive and was rushed to Anna Jaques Hospital where she died.
"We know that we are nevertheless searching for a 6-year-old boy so we will continue to search until we have depleted all possibilities," Newburyport Fire Chief Christopher LeClaire said.
Rescue crews are continuing to search for a six-year-old boy this morning in #Amesbury. Officials say last night a family of 6 was fishing off Deer Island when two kids wound up in the Merrimack River. The mom got 1 kid up on a fishing boat, but then tragically drowned. @wbz pic.twitter.com/HibyUYvxjr
— Anna Meiler (@AnnaMeiler) June 10, 2022
The incident is under investigation. The Coast Guard is being assisted by first responders from Amesbury, Newburyport, Salisbury and the Massachusetts State Police.  
CBSBoston.com Staff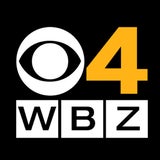 Click: See details